Staff and faculty
KATHLEEN M. FRIEL, PH.D.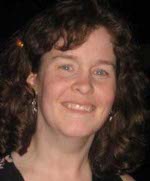 Dr. Kathleen Friel is an Assistant Professor of Clinical Psychiatry in the Division of Brain Stimulation and Therapeutic Modulation. Dr. Friel received her Ph.D. from the University of Kansas Medical Center, studying neurophysiological correlates of stroke recovery in the laboratory of Dr. Randolph Nudo. Dr. Friel completed a postdoctoral fellowship in the laboratory of Dr. John Martin at Columbia University. With Dr. Martin, she investigated rehabilitation strategies-- and their neural underpinnings-- in an animal model of hemiplegic cerebral palsy (CP). Dr. Friel joined the faculty of the BSTM in July 2008. In the BSTM, she conducts translational research in children with hemiplegic CP.


Current Research Projects:
Using Transcranial Magnetic Stimulation to Study Cerebral Palsy Recovery in Children


This study looks at what areas of the brain may be responsible for recovery after intensive training of the affected arm in children with hemiplegia. This study is sponsored by the National Institutes of Neurological Disorders and Stroke. This study is conducted in collaboration with Dr. Andrew Gordon at the Center for Cerebral Palsy Research at Teachers College. This study tests the hypothesis that certain brain areas are responsible for improved movement ability after the training of the impaired hand. We are trying to understand how the brain responds to movement training. We hope that in the future we can develop new treatments for hemiplegia based on what we learn about the brain in this study.



Magnetic Resonance Imaging of the Motor and Somatosensory Systems in Children with Cerebral Palsy and Healthy Controls


Hemiplegic cerebral palsy (CP) is a neurological disorder characterized by poor motor control. Hemiplegic CP occurs when motor areas in the brain become damaged on one side during perinatal development. This damage causes aberrant formation of motor pathways in people with hemiplegic CP. People with hemiplegic CP often also have somatosensory deficits, particularly in sensorimotor integration. The objective of this study is to better understand the anatomical connectivity of the motor system in children with hemiplegic CP and healthy age-matched controls. In this study, children with hemiplegic CP ages 8-13 and healthy age-matched controls will receive a magnetic resonance imaging (MRI) scan in a 3.0 T scanner. Diffusion tensor imaging (DTI) will be used to visualize the motor pathways (corticospinal tract) and somatosensory pathways from both hemispheres. Understanding the anatomical connectivity of the motor system in children with hemiplegic CP may lead to the development of more effective therapies for hemiplegic CP.


Selected Publications:
Gordon, AM, Friel, K. 2009. Intensive training of upper extremity function in children with cerebral palsy. In: J. Hermsdoerfer and DA Nowak (Eds) Sensorimotor Control of Grasping: Physiology and Pathophysiology, pp. 438-468. Cambridge University Press.
Friel K.M., Martin J.H. 2007. Bilateral activity-dependent interactions in the developing corticospinal system. Journal of Neuroscience, 27:11083-11090.
Friel K.M., Drew T., Martin J.H. 2007. Differential activity-dependent development of corticospinal control of movement and final limb position during visually-guided locomotion. Journal of Neurophysiology, 97:3396-3406.