Staff and faculty
Linda Fitzsimons, MS, RNC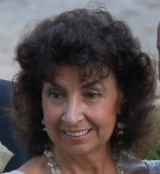 Nursing Coordinator for the ECT Service, New York State Psychiatric Institute since 1990
Certified Clinical Rater

The Adult & Late Life Depression Center (1990-present)
The Brain Stimulation and Neuromodulation Center (1996-present)

ANA, Board Certified Psychiatric Mental Health Nurse
Registered Nurse, Columbia Presbyterian School of Nursing
Master of Science Degree, Community Health Administration and Wellness Promotion
Trained and Certified in Group Psychotherapy at The Eastern Group Psychotherapy Institute
Nursing Research Coordinator for inpatient protocol funded by The National Institute of Mental Health, to study the efficacy and cognitive effects of ECT.
Collaborated on many Pharmacologic trials focusing on the treatment of Major Depression, Dysthymia and related Affective Disorders
Collaborated on many clinical trials in the Department of Brain Stimulation including; Rapid rate magnetic stimulation (rTMS), Optimization of Transcranial Magnetic Stimulation, Vagus Nerve Stimulation (VNS), Deep Brain Stimulation, (DBS) and other innovative biological treatments for depression
Psychiatric nursing preceptor for college nursing students' rotation in Brain Stimulation.
Nursing Faculty for ECT Fellowship in Psychiatry.
New York State Psychiatric Institute, Nursing Leadership Member.
Publications
Fitzsimons, L., Ramos, F.: Electroconvulsive Therapy. In: Suzanne Lego (2nd, ed.)

Psychiatric Nursing: A Comprehensive Reference

. New York, Lippincott-Raven Pub
Fitzsimons, Meyer. Health care reform and ECT; soaring beyond the cuckoo's nest.

J of Psychosocial Nursing And Mental Health Services

Fitzsimons, L. Electroconvulsive Therapy: what nurses need to know.

J of Psychosocial Nursing and Mental Health Services

Coauthored fifteen publications in professional psychiatric and neuropsychiatry journals